New Year, New Tax Savings in 2022 for the State of Illinois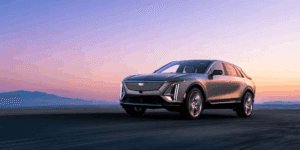 Starting January 1, 2022, a change to the tax law in Illinois now makes it more beneficial than ever to trade your car in to Zeigler Cadillac of Lincolnwood. Determine the value of your trade-in vehicle conveniently on our website and view our entire inventory of new Cadillac cars.
For questions about the changes to the tax law and everything you need to know about owning an exciting Cadillac, visit our Cadillac dealership serving Arlington Heights, IL.
How Has the Law Changed?
Before the start of 2022, trade-in value for vehicles in Illinois was capped at a flat $10,000. With this new law, the amount you receive for your trade-in is the same as the value of the vehicle.
This means that before 2022, a vehicle valued at $28,000 would receive $10,000 in cash for their trade. But now, that same vehicle would garner the full $28,000 for the owner to reflect the true value of their trade-in vehicle.
What Does this Mean for Me?
There has never been a better time to trade-in a vehicle! If you have been eyeing a new Cadillac sedan or pre-owned Cadillac vehicle, your equity goes farther than ever.
The increased trade-in value also reduces the taxable amount that remains as the balance after the trade. In the example used above, the tax paid on the transaction is reduced from $2,063 before 2022 to only $577 now that this new change to the tax code has taken place.
Even if you are not currently in the market for a new vehicle, we are still interested in your trade-in vehicle. Whether you have finished making payments on the vehicle or not, our team is interested in giving you a great price for your trade-in vehicle.

Trade-in at Zeigler Cadillac of Lincolnwood
The team at Zeigler Cadillac of Lincolnwood is ready to help you make your trade-in truly work for you. Visit our finance center to learn more about all of your trade-in options
Now is a great time to explore the exciting line-up of Cadillac vehicles and SUVs that deliver a truly premium driving experience. Our qualified team is ready to help you drive away in the vehicle you have been looking for.